When people think of pleasure and excitement, they think of Dubai. Waterparks are plentiful in Dubai since the city caters to tourists in every way. A visit to one of the city's many impressive waterparks is a certain way to have a good time on the weekend or any day of the week.
It's hot in Dubai, so many people go to the city's many water parks to cool down. Waterparks in Dubai are famous for their thrilling rides, enormous pools, and wonderful activities, all of which will make your stay unforgettable.
Things to do in Dubai are endless and so are the waterparks in Dubai. These five waterparks here will give you an immersive aquatic experience like never before. So without further ado let us dive in.
Read Also: Reasons to Have Travel Insurance to Enter Dubai
Aquaventure Waterpark
This stunning waterpark is located on Palm Jumeirah Island. This amazing places to visit in Dubai is truly a paradise for water lovers. It is filled with thrilling aquatic activities which are very family-friendly. This place has a series of interconnected water slides and record-breaking water slides. Therefore, the rush and thrill that you will get in this park can not be compared to any other. The most famous attraction here is the Leap Of Faith. It is a very steep slide that goes through a clear tunnel. The tunnel is surrounded by aquatic life like sharks and sting rays. If you want a relaxing experience here you can opt for the lazy river to float about or get some Vitamin D on the beaches here.
Wild Wadi Waterpark
It is situated close to the Burj Al Arab. You will be able to experience an Arabian folklore-themed waterpark here which has a hint of modern-day aquatic fun. This park is inspired by the stories of Juha. Juha is a famous Arabian character who is known for his fun adventures. The park has a big range of water slides and activities for you to do here. If you want a thrilling experience then you must go on the Jumeirah Sceirah ride. Be warned though as it is not for the ones with a faint heart. It is an adrenaline-pumping speedy slide with a height of 32 meters. If you want a laid-back experience you can just go for the lazy river and an area called the Juha's Dhow and Lagoon. This will give you a perfect family-friendly experience at this water park.
Laguna Waterpark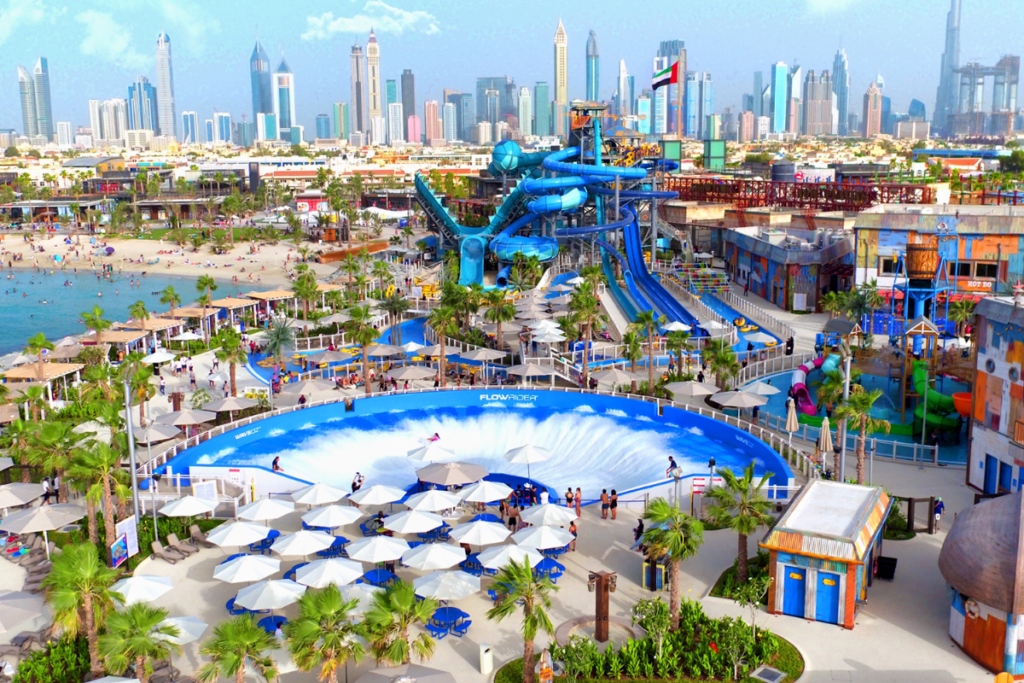 If you want to visit Dubai waterpark with a beach vibe then this is the perfect spot for you. It is situated on the beautiful coastline of Jumeirah. This waterpark will give you an amazing mix of both the beach and water activities that are present here. If you want some thrill then go for the "Free Fall" ride where you will go through the slide at a very high speed. If you want some surfing adventure then you must surely look into the "WaveOz 180 FlowRider". This is a very family-friendly place because it has got an area called "AquaPlay" which is truly dedicated to young children. This waterpark in Dubai is a must-visit if you are going there with young children.
Read Also: 7 Compelling Reasons to Visit Singapore
Legoland Waterpark
This waterpark in Dubai is a part of the Dubai Parks and Resorts. This one is again a treat for families with young children who want all the lego related adventure for themselves. Things to do in Dubai in this waterpark are endless with over 20 water slides and attractions. All of these things are designed out of the lego which makes it an amazing experience for the kids. "Build-A-Raft River" is an activity that will let kids build their own raft out of Lego if they want to go on the lazy river to float about. There is also a place for little kids called the "Duplo Splash Safari" where your littlest ones can splash around in the water. Your older kids can enjoy the "Joker Soaker" area with its fun water slides and cannons.
Yas Waterworld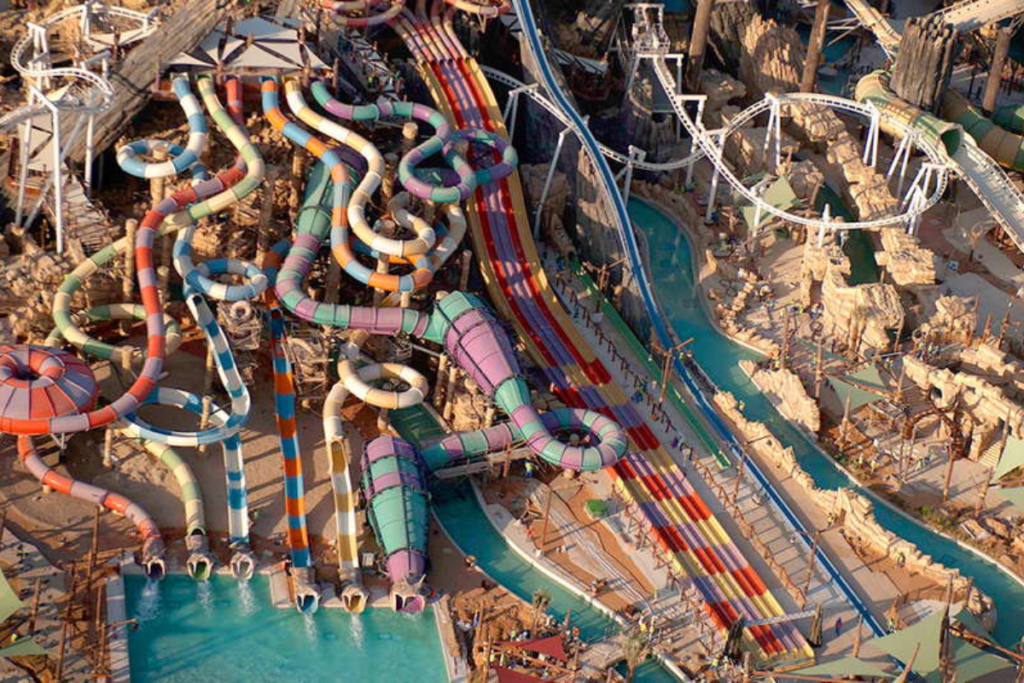 It is not technically Dubai but Abu Dhabi. This waterpark has amazing things for you in its bag. It is an hour's drive from Dubai and is worth visiting. It is an aquatic wonderland. This place has more than 40 rides, slides, and attractions here. The "Liwa Loop" slide here is a high-speed looping water slide for you to enjoy some thrilling adventure. The world's largest surfable sheet wave is here in this park called the "Bubble's Barrel". You can even experience an amazing tornado ride at Falcon's Falaj.
Conclusion
If you are going to Dubai then you must include a few of these places in your Dubai Tour Packages. From things to do in Atlantis Aquaventure to Yas Waterworld, Dubai has endless opportunities. You will surely get all the aquatic experiences in these places and will go back wanting to visit them again.